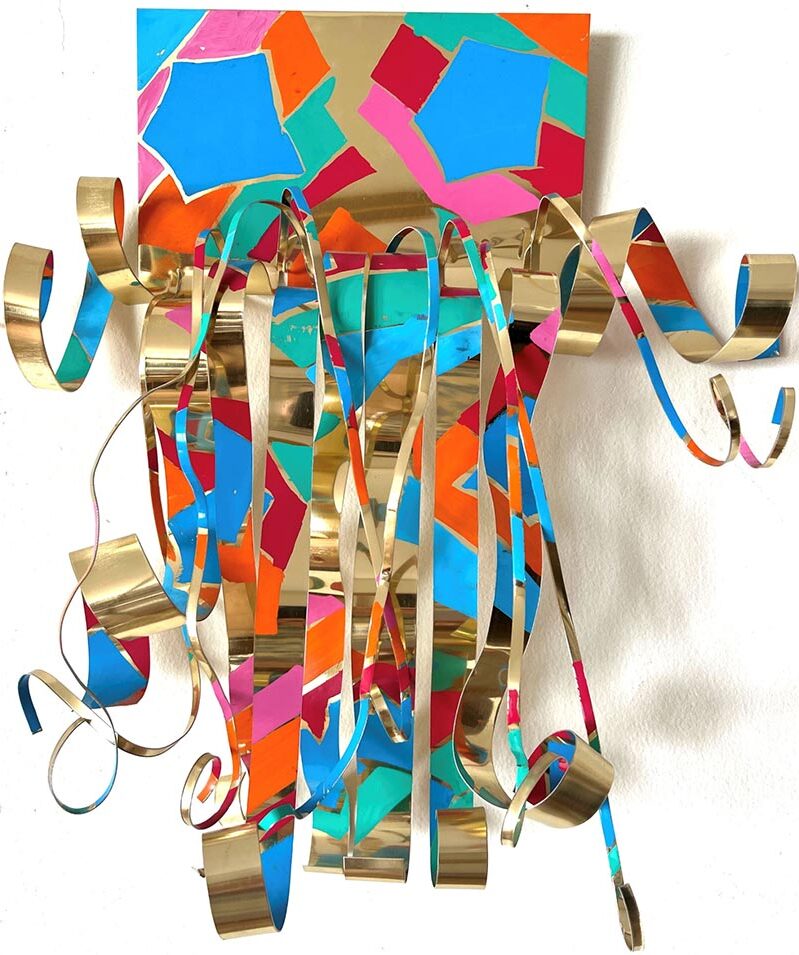 ART + WINE + CHEESE – Dorothy Gillespie
Dorothy was an artist from Roanoke, VA who lived to be almost 100 years old–she passed away in 2012 and left behind hundreds of artworks in two studios—one in NYC and the other in the Catskills of upstate NY. She is a celebrated artist who worked in many different mediums, most notably creating stunning and dynamic sculptures from aluminum that she would paint and form. Nepenthe is honored to host her son, Gary Israel, and represent Dorothy's artworks.
Pictured above:
Golden Memory
Enamel on aluminum
22 x 19 x 7
---
ART + WINE + CHEESE every Thursday at Nepenthe Gallery from 6-7:30 pm.